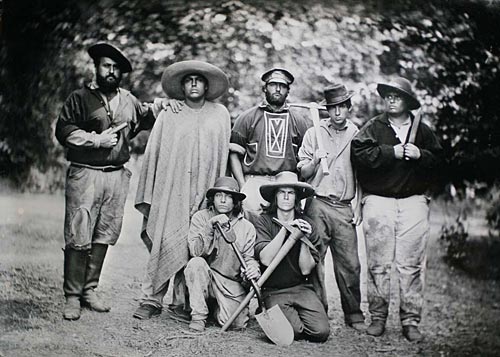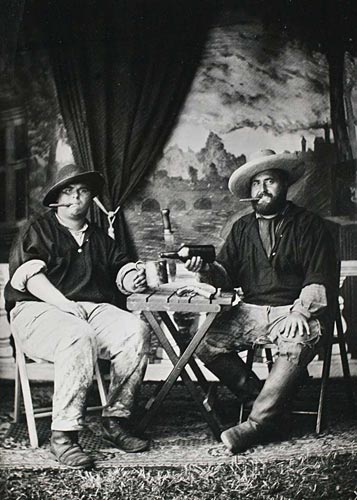 I'm doing my best to push your overshirts, I think they fit the bill beautifully. I snapped one up when you sent the three back in March and wore it all season. …
The images were taken by Will Dunniway here in Columbia. He does a staff image for me every year. Your shirts are being worn by three guys in the back row. I'm wearing one at the far left, Matt is wearing the Reed shirt in the middle and David, on the far right with the Bowie, is wearing one of your overshirts. Oh, Phillip, our Mexican miner, is wearing the blanket I got from you a year or so ago as a sarape. In the other image, David and I are both in your overshirts.
Thanks again for your products, you keep us autentically [sic] clad for reasonable prices and that could not make me happier!
Best,
Andrew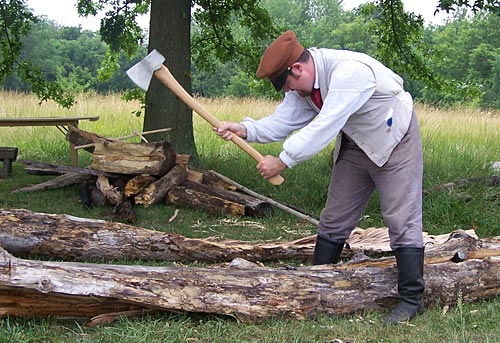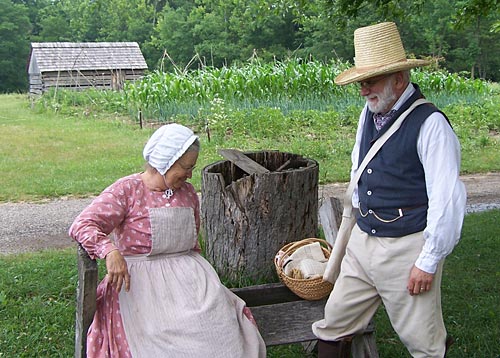 Here are two pictures taken this afternoon. There is one picture where I am wearing the brown wheel cap I bought from you a few months ago, and the other is of interpreters portraying Thomas and Sarah Lincoln (Thomas is wearing one of your high-crowned straw hats). … Thanks again for everything!
Best,
Matt Cassady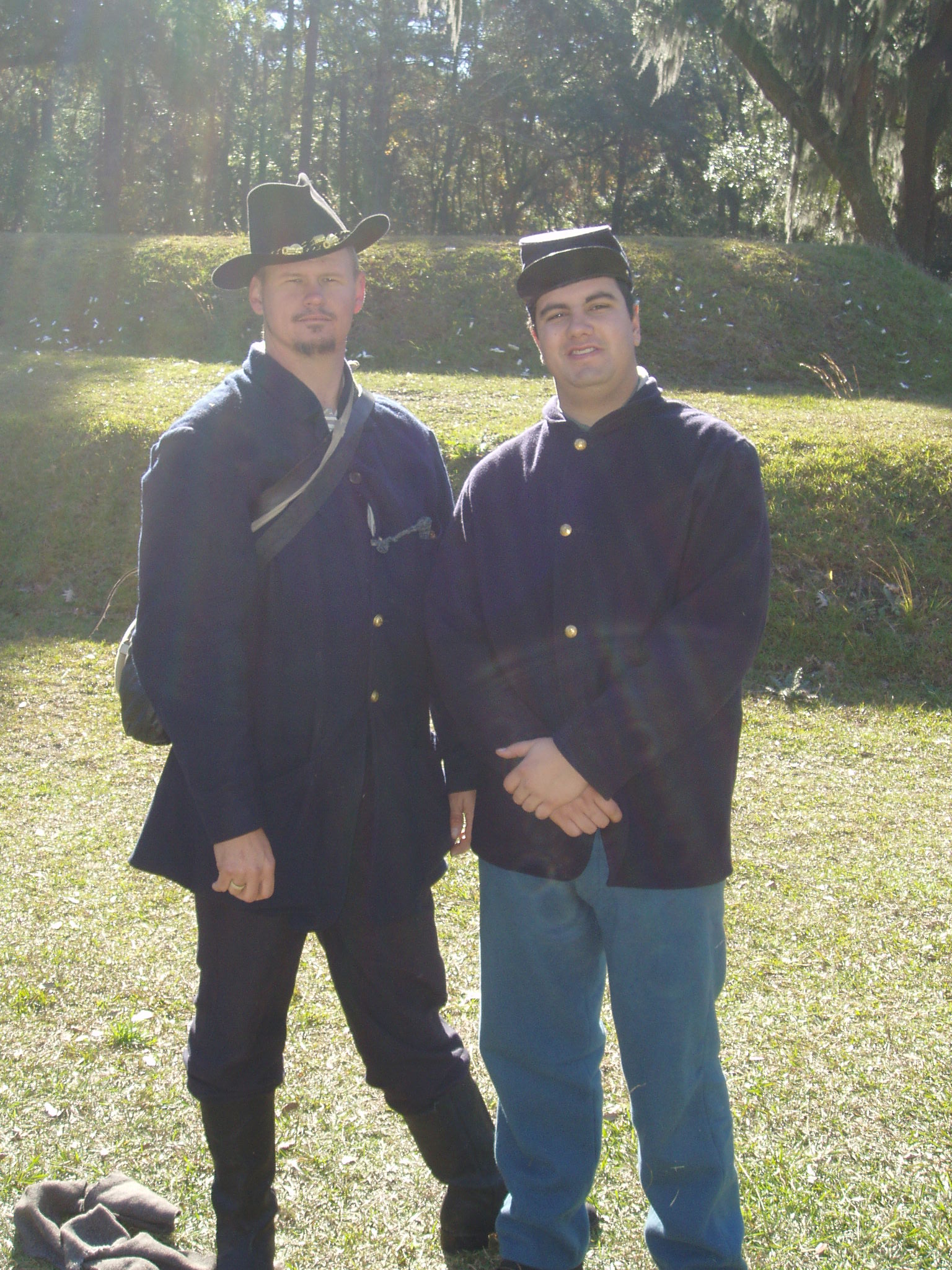 Attached is a picture of Minnesota friend (and fellow Ft. Snelling troopee) and I at Ft. McAllister, GA 2004 (140th anniv).
Both of us are wearing uniforms, private purchase and issue, created by me.
Joe Blunt