Dinnerware

Tinware

Plates
Tin Plate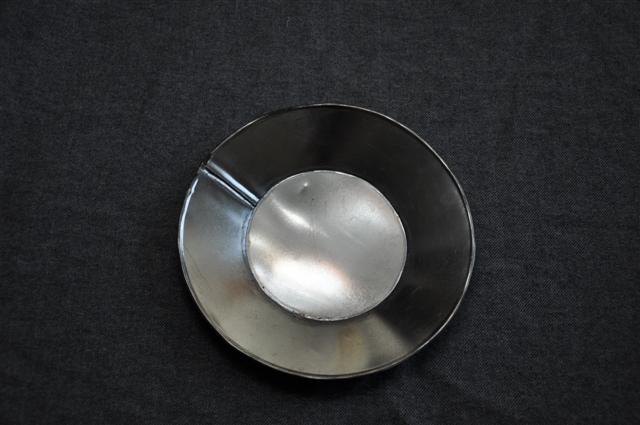 $16.00
Small Mess Pan/Coffee Cooler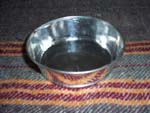 Made to last by our custom tinsmith. Great for use as a coffee cooler or as a mess pan.
$20.00
Cups
Face Mugs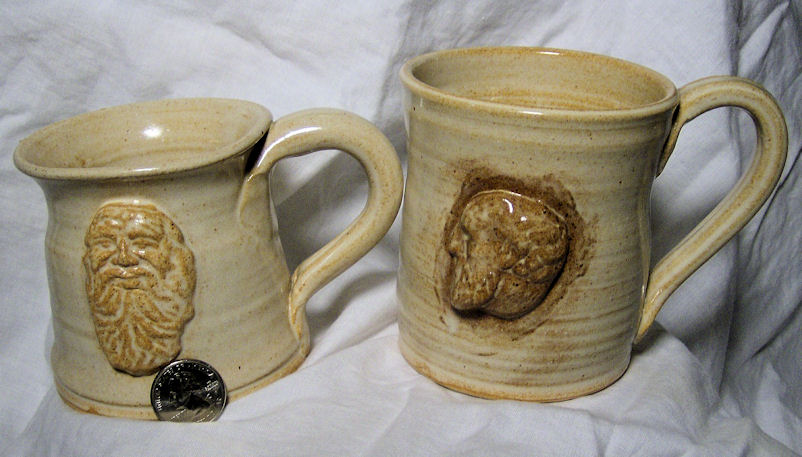 These mugs have a little "character" to them. On the sides is a small face motif. These are all hand-thrown and painted from a craftsman in VA. Styles may vary.
$18.00
Hand-Thrown Mugs
Mugs, hand-thrown and painted from a craftsman in VA. Styles may vary.
$12.00
Small Tin Cup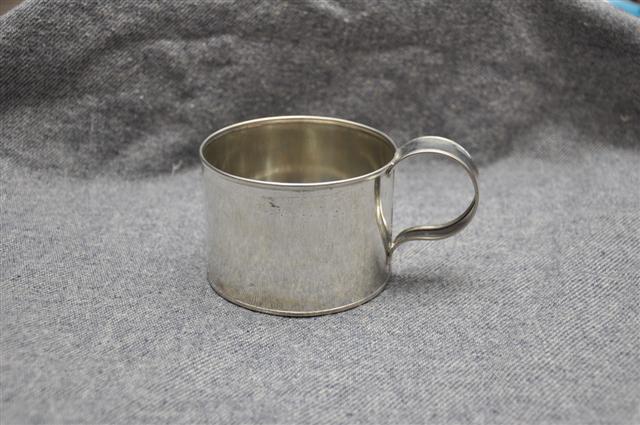 $25.00
Banded Tin Cup
$27.50
China Coffee Cup & Saucer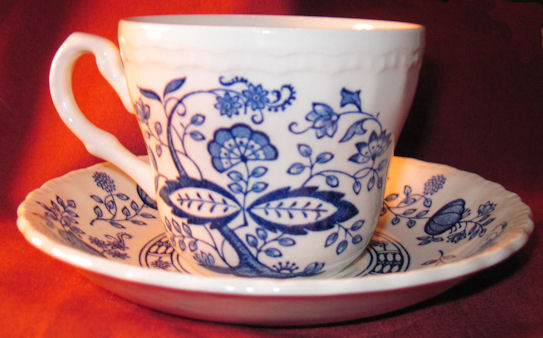 Period Blue Heritage pattern made by the Enoch Wedgwood (Tunstall) Ltd. Founded 1835. Price for cup and saucer. 2 Sets in stock.
$8.00
Tankards
Tall Narrow Tankard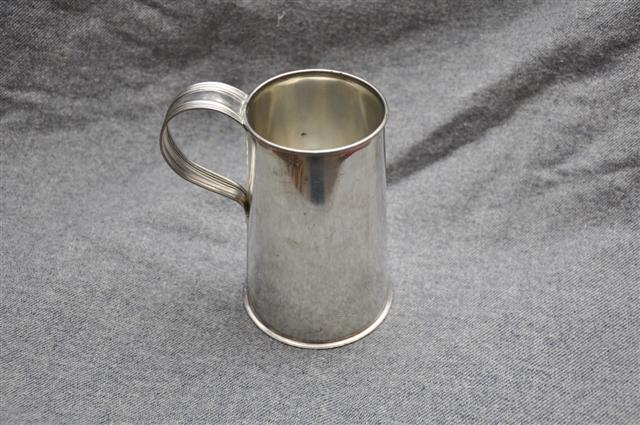 $25.00
Coffee Pots
92nd Illinois Coffee Pot

This small hot dipped coffee pot is reproduced from the description of the coffee pot carried by members of the 92nd Illinois (Wilder's Lightning Brigade) as described by John M. King in Three Years with the 92nd Illinois:
"The cooking outfit for two men consists of one very light-handled sheet from a frying pan, one tin coffee pot with handle melted off and wire bail attached through two bayonet holes at the top, two tin cups, two tin plates, two knives, two forks."
This is a nice little pot that will double as a cookpot or coffee pot.
SOLD
Small Coffee Pot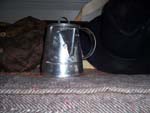 These hot dipped pots are just the right size to carry on your knapsack or bedroll. They are made for use in the fire. You won't have problems with leakage or parts falling off. They have an attached lid and riveted spout. They are one of our best sellers.
SOLD
Tin Tea/Coffee Pot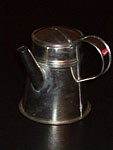 Common style of coffee and tea pot for the early- to mid-19th Century. Made from an original in my collection, and constructed using machine-dipped tin, which was a much more common style of hot-dipped tin in the mid-19th century. Has a more uniform and "smooth" appearance than hand-dipped tin.
SOLD
Tin Boiler
Constructed of hot dipped tin with bail and lid. Nice size for the individual to carry for cooking and trekking.
SOLD
Canteens
CS/Civilian Tin Drum Canteens

All 6½" Diameter. Comes complete with a cork and a sling.
2" wide
$65.00
Glassware

Amber Bottles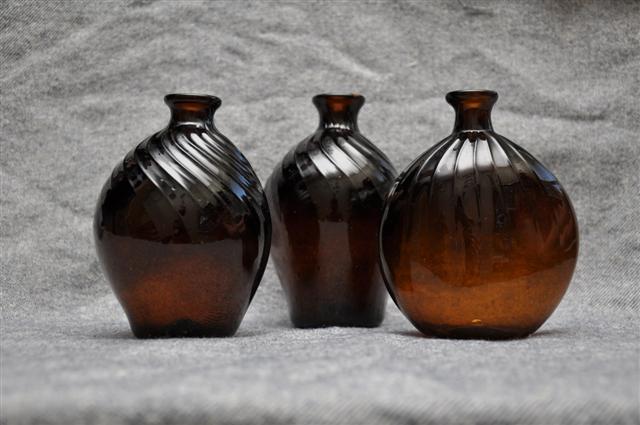 Hand blown, Amber Bottles.
$12.00