Leather Goods
Go to Uniforms (1 of 2)
Snake tongue Buckle & Belt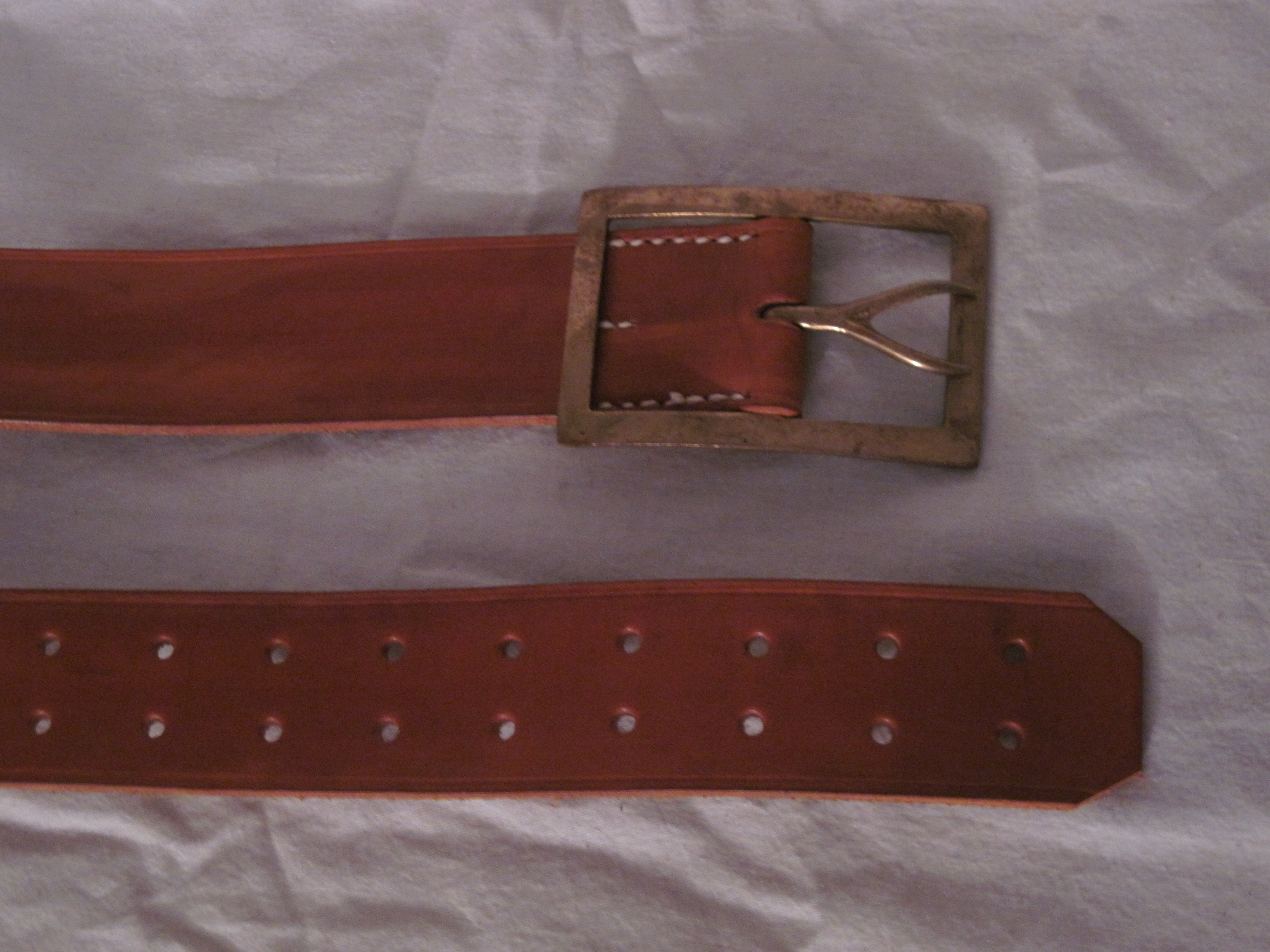 "Snake-tongue" buckle and belt. Constructed Of Oak Tanned Leather. This is a common piece os CS equipage. Brass buckle is hand-stitched to a 2" wide belt. Will fit to a true 45". Provided by Tim Koehn. 2 in stock."
$40.00
Atlanta Arsenal Beltplate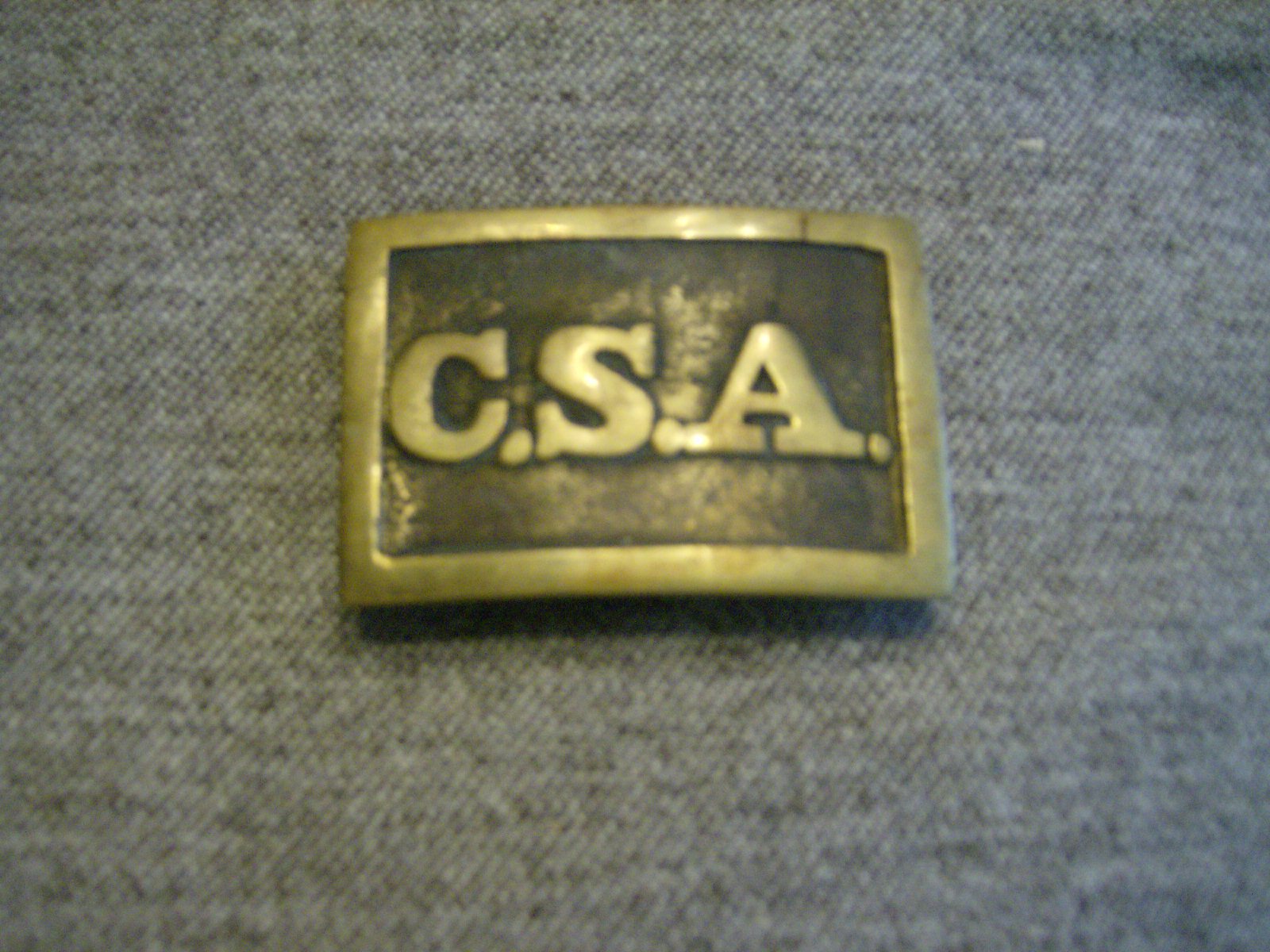 Heavy brass Confederate beltplate with the raised border and letters "C.S.A." as found on the Atlanta Arsenal pattern. Three hooks on the back to afix and close the belt."
$15.00
CS Canteen
CS/Civilian Tin Drum Canteens

All 6½" Diameter. Comes complete with a cork and a sling.
2" wide
$65.00
Nuckolls Pattern Canteen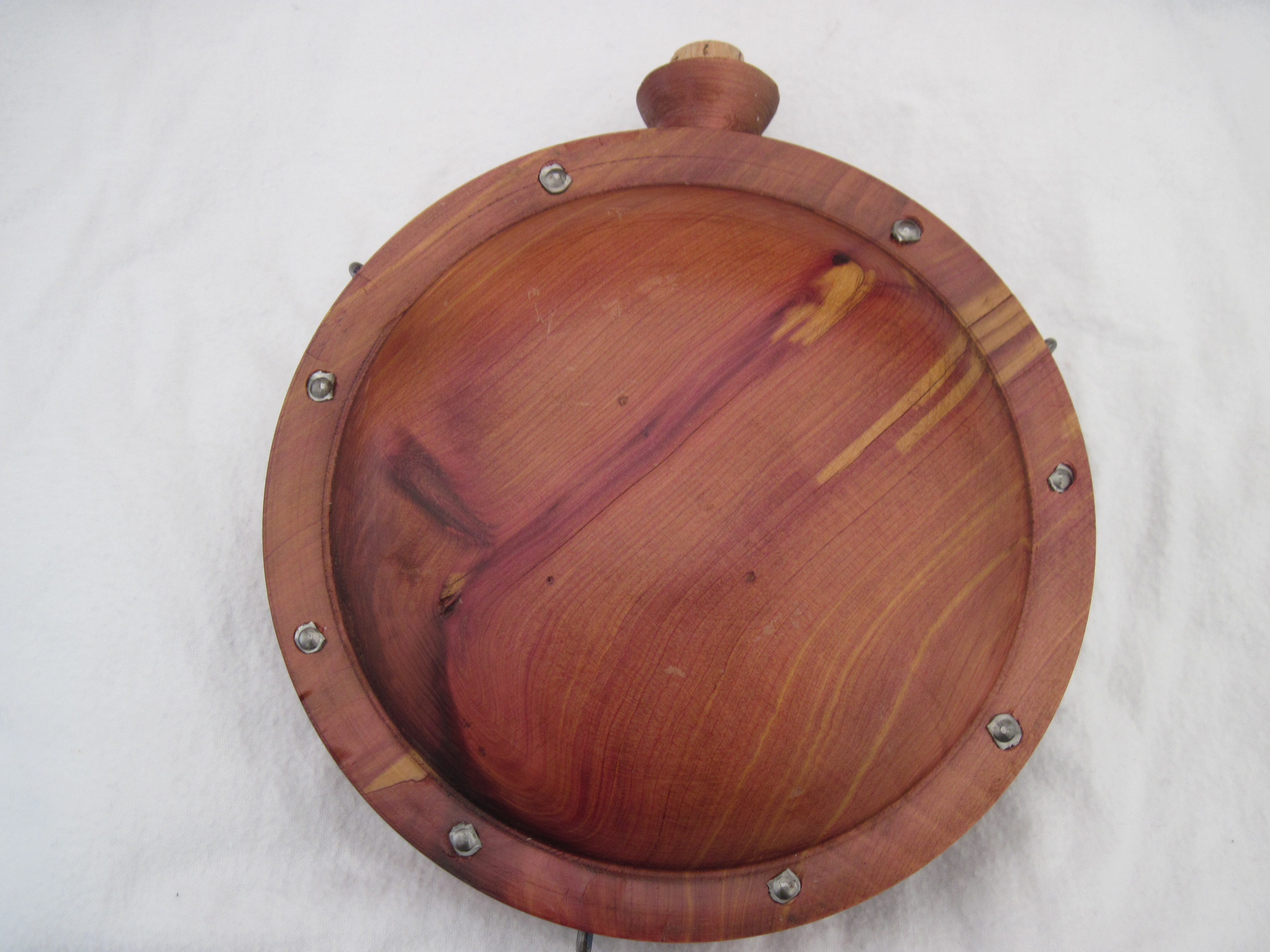 Nuckolls pattern canteen, Made of cherry with a wooden spout.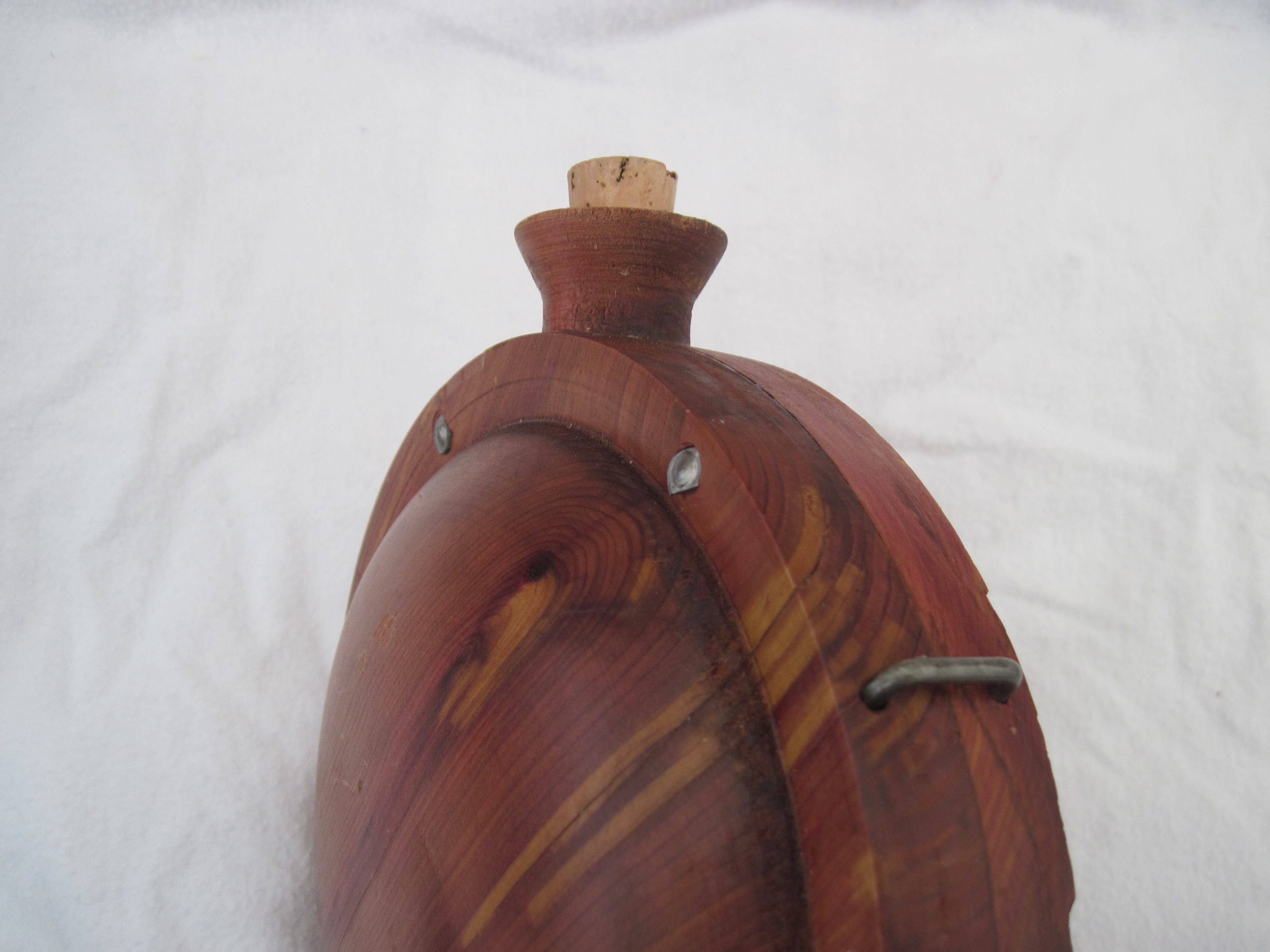 Side view of the Nuckolls canteen showing the wooden spout and the wire canteen strap band.
Limited Supply Available
SOLD
Gardner Pattern Canteen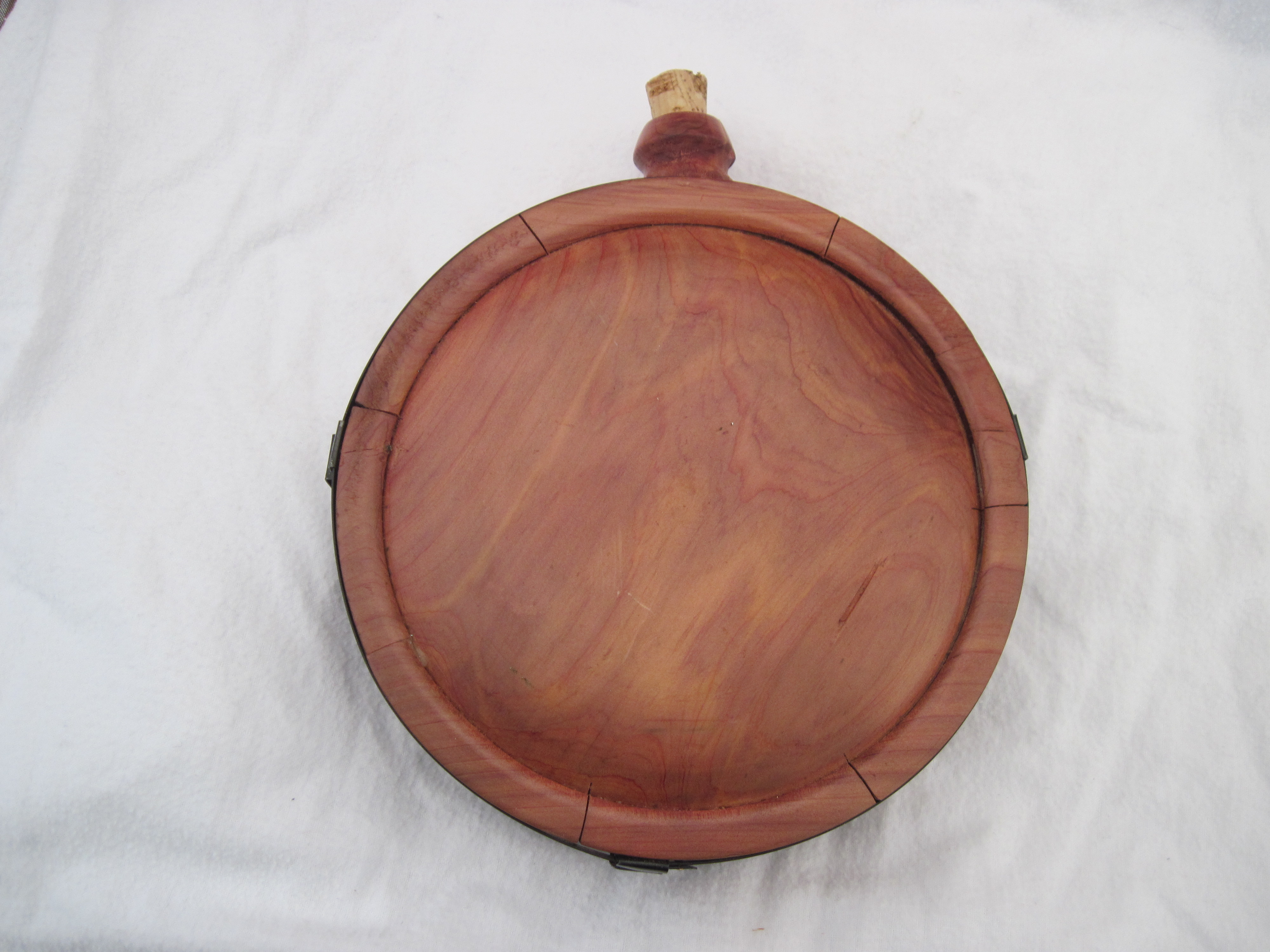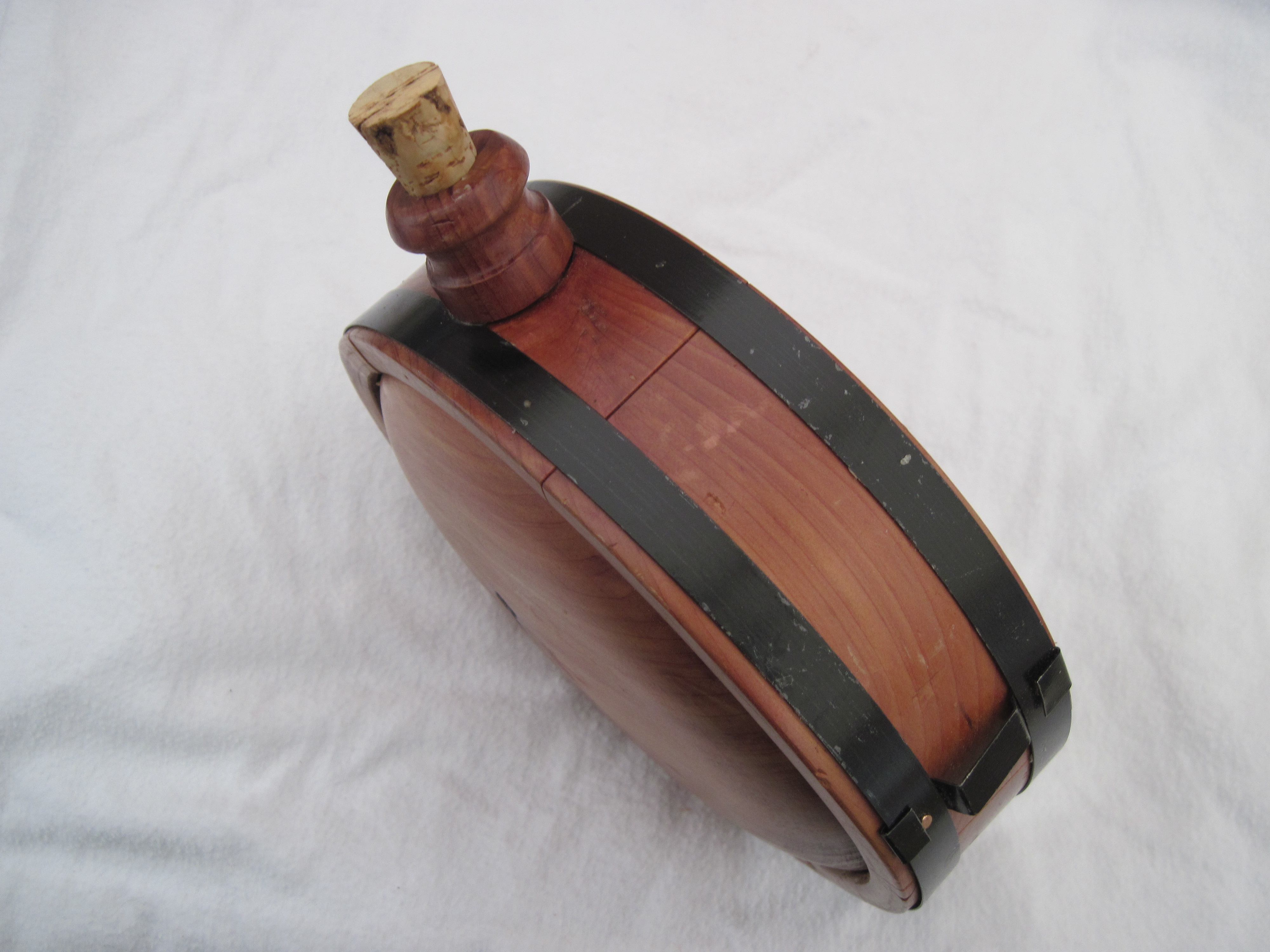 Hand-made in the US from proper materials. Lined with beeswax. These will include a cotton strap.
$120.00
CS haversacks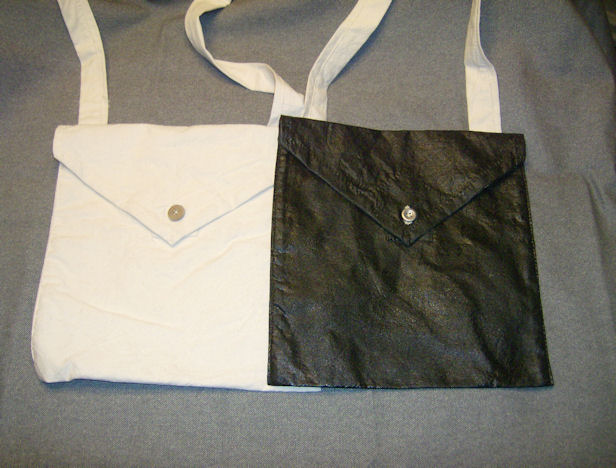 Cotton drill haversacks, hand-stitched, patterned after Moses Alexander. Offered with painted or un-painted body.
Painted
$55.00
Button Board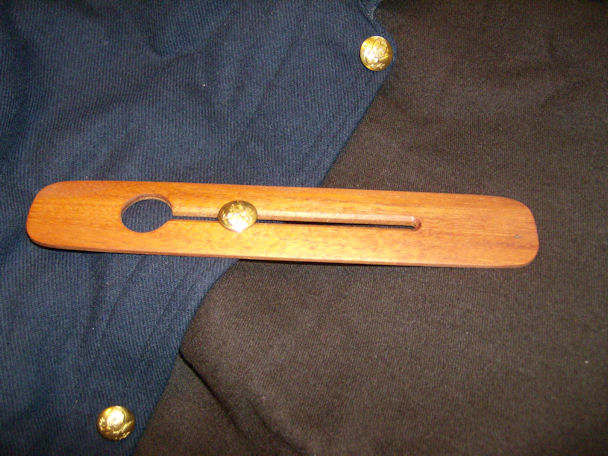 This mahogany wood button board is a must for all soldiers, especially while in garrison. Make sure you can safely polish your buttons without staining the garment. Hand-crafted in the US. It has a chamferred "trench" and expertly finished. Easily fits in you knapsack or barracks box.
$12.00
Barracks Bag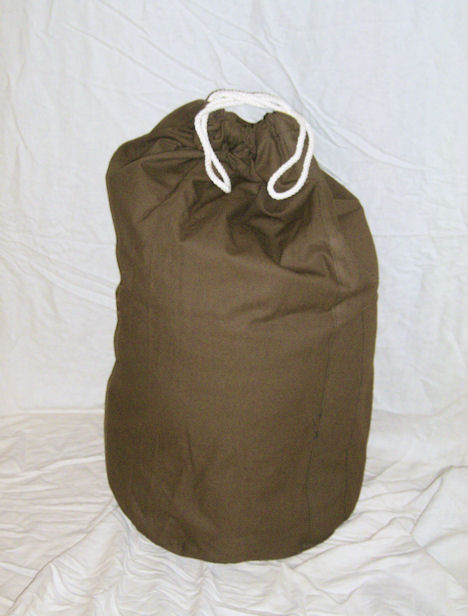 Barracks bag based on notes from the 1883 QM manual. Brown cotton canvas with brass gromets for the draw string closure. About 24"deep. Can be used for barracks impression or just an extra piece of "luggage".
$38.00