Ladie's Wear

"Carter and Jasper is pleased to offer reproduction jewelry from Beth Miller-Hall of Gettysburg, PA. These are all copied from original pieces and hand-crafted by Beth. These are wonderful and affordable creations."
Go to Ladies Wear (1 of 3)
Go to Bracelets, Brooches, & Buckles (3 of 3)
Jewelry

Small Purple Earbobs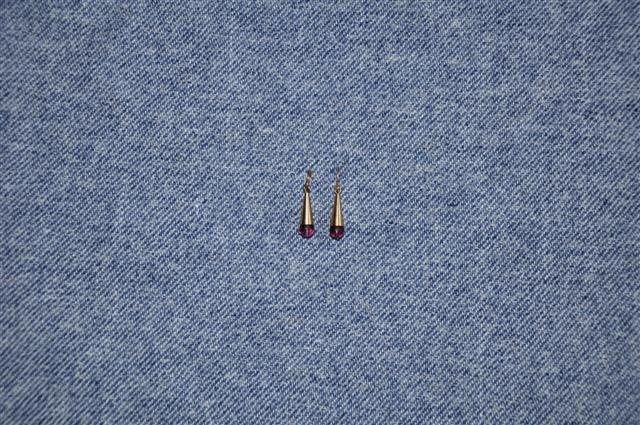 $12.00
Purple Earbobs
$18.00
Goldstone Earbobs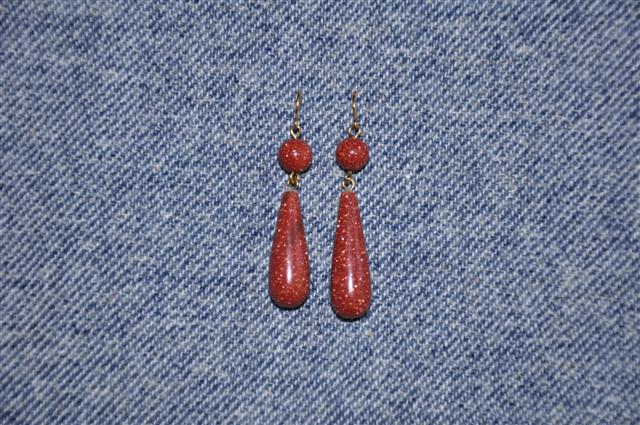 $18.00
Red w/ Gold Earbobs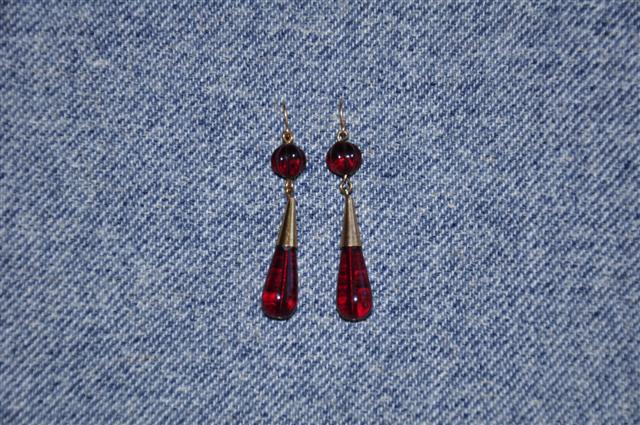 $22.00
Small Black Onyx Earbobs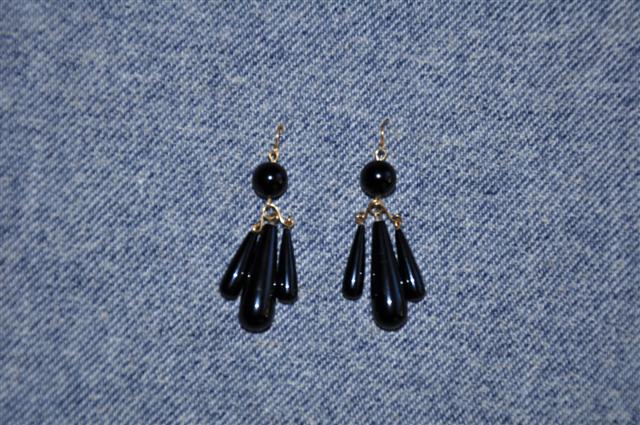 $22.50
Large Black Onyx Earbobs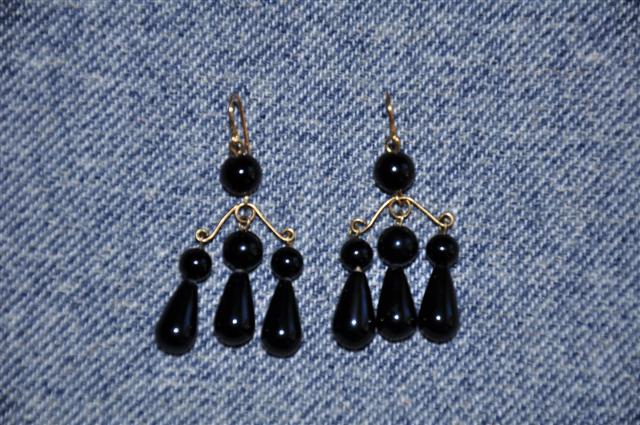 $28.00
Brown Female Earbobs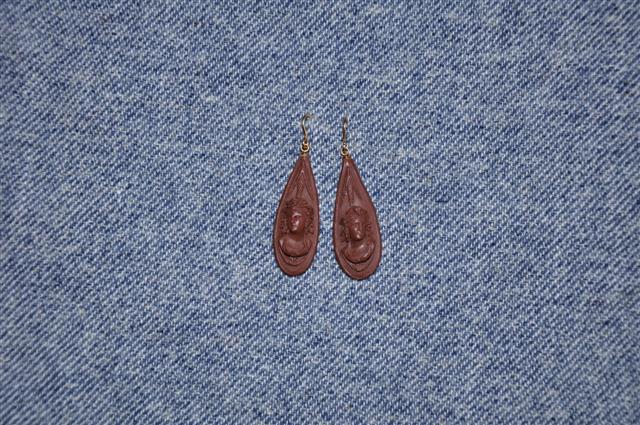 $28.00
Grey Female Earbobs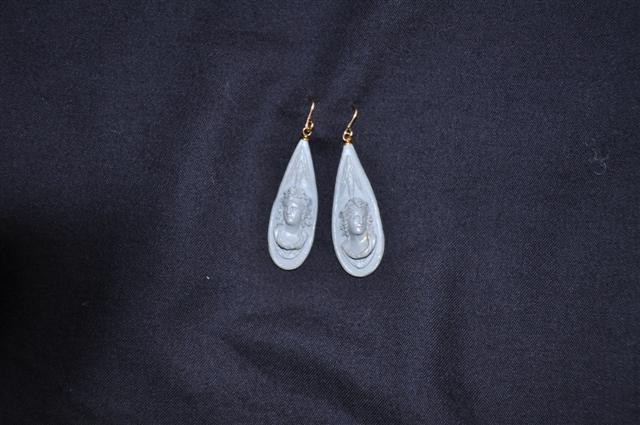 $28.00
Tortoise Leaf w/ Balls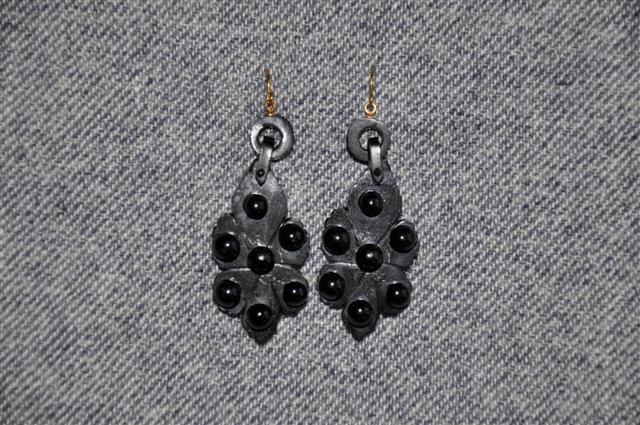 $52.00
Large Cameo Dangles
$52.00
Jet & Ivory Acorn Earbobs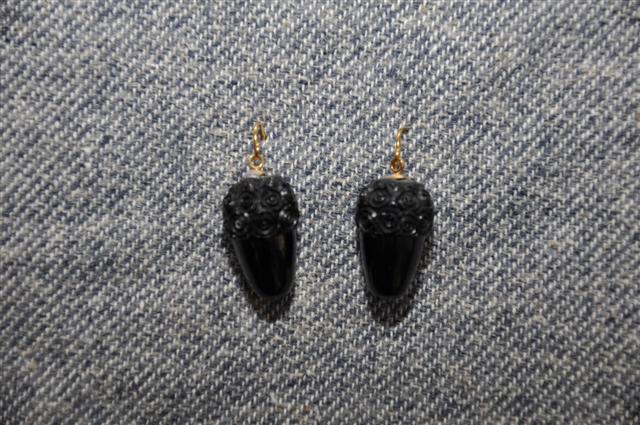 The original acorn used to make these earrings was a watch fob, but the fob had been converted from an earring. The imtricate carving used on this piece is typical for both jet and ivory. An acorn design was often incorporated into better brooches and earrings. The Acorn, symbolizing renewed life, was a very common theme in Victorian jewelry and was frequently used in mourning pieces.
$48.00
Carved Jet Earbobs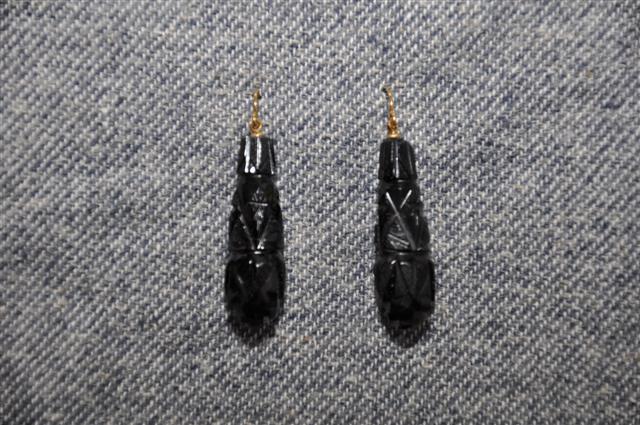 Carved jet teardrop earrings were very popular during the mid-Victorian era. Many like these have survived, some with, and some without a gold-toned cone cap. The originals are very expensive to purchase, and occasionally will crack and break. Wearing these instead is an excellent way to preserve the originals.
$48.00
Thistle Cross Necklace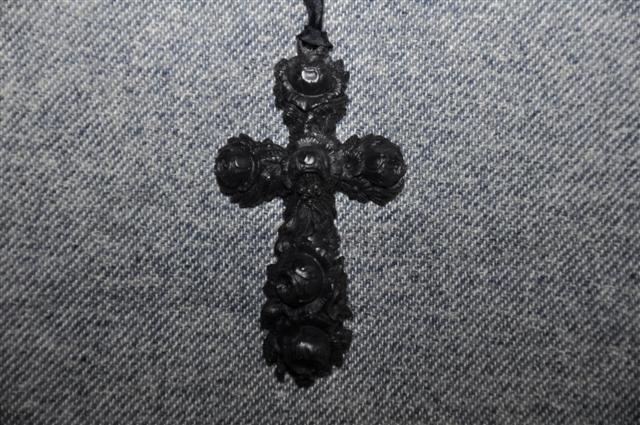 $42.00
Vulcanite Locket w/ Grapes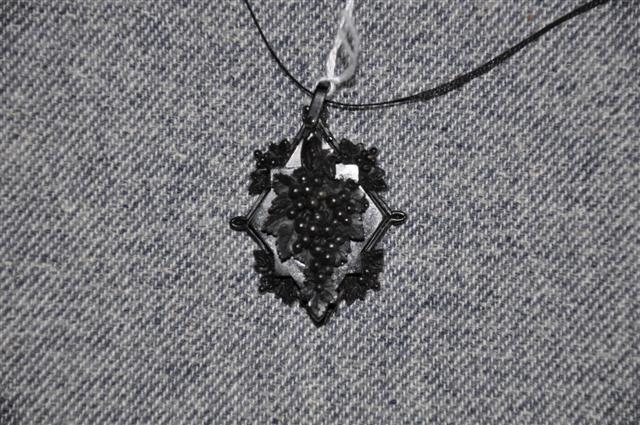 $89.00
Wheat Cross Locket
$68.00
Vulcanite Locket w/ Shell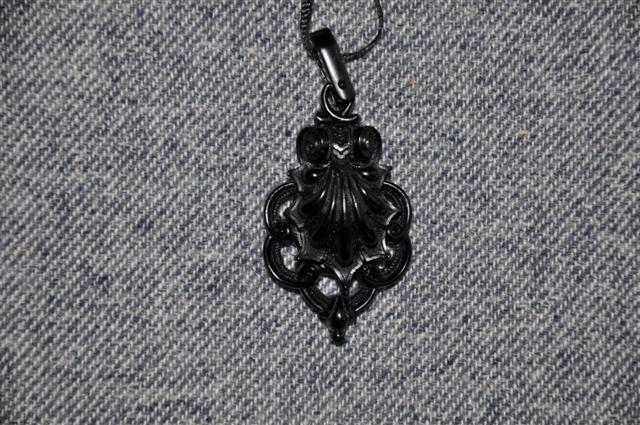 $78.00
Cross Ball Necklace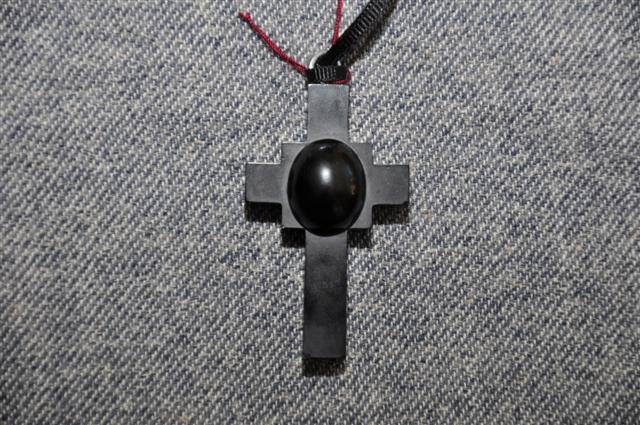 $78.00
Miscellany

Ladies Silk Fan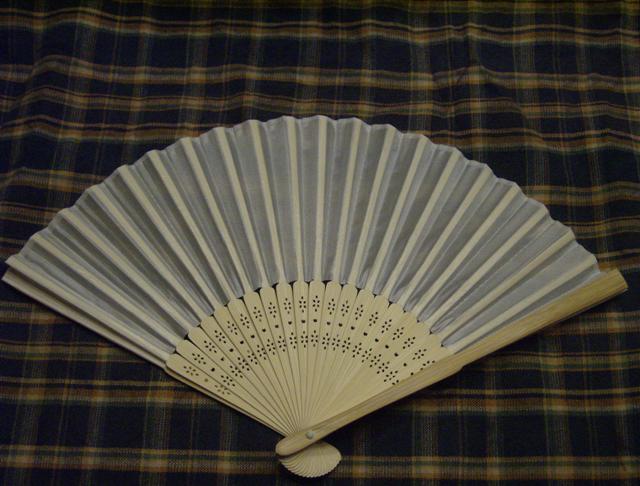 $5.00
Ladies Horn Comb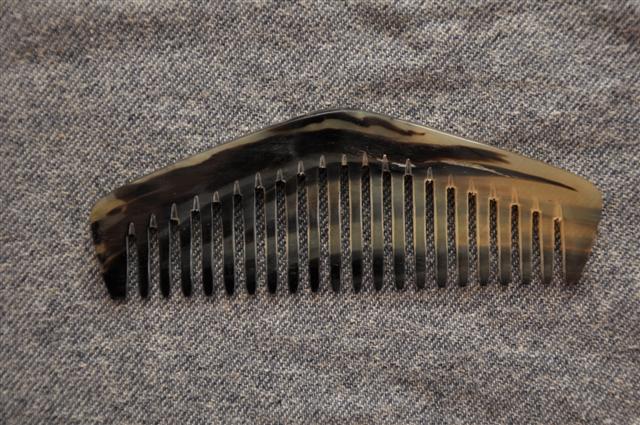 $13.00