Men's Clothing

Carter & Jasper is order based. Some items are in stock. Items photographed may or may not be in-stock. Please inquire.
We sincerely hope this new policy will not cause any inconvenience. We have decided to go to this in-stock policy because of problems with quality consistency and delivery times. We strive to give you the best customer service available and find it necessary to make changes from time to time to assure we are serving you to the best of our ability.
Undergarments

The "Old Favorite" Shirt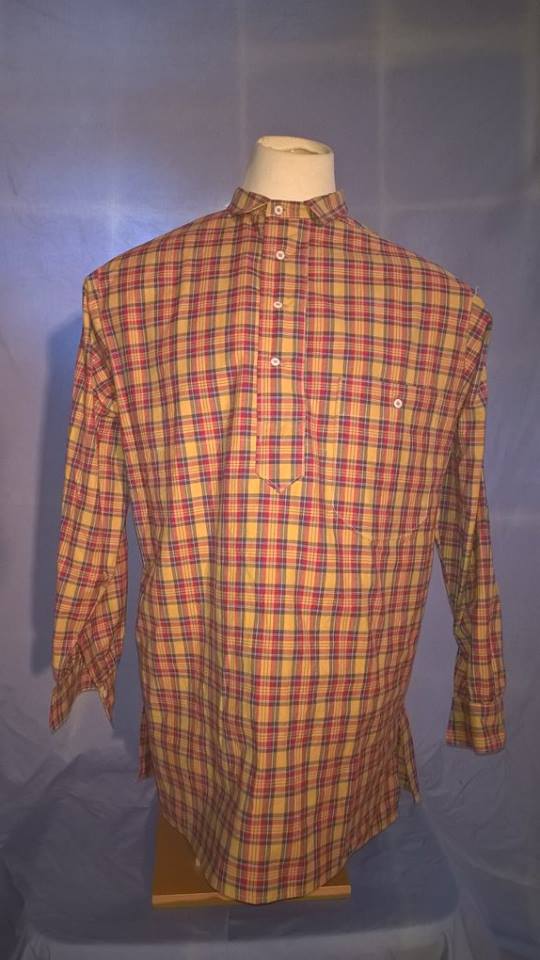 A great example of a shirt style mass produced during the Civil War and widely worn by soldiers and civilians. Made of 100% quality cotton, this shirt features a unique lined body which adds both life and comfort. All buttonholes handsewn and fasten with mother-of pearl or china buttons. Available in plain white or checks and plaids (our choice based on availablity please) Maybe the best all-round shirt you'll ever own and certainly the most comfortable.
$85.00
Other Civilain Shirts
Men's Pleated-Front Dress Shirt
The essential Victorian shirt of gentlemen. Made of fine white cotton with a dozen delicate pleats across the front. Gussets set in vent openings. Glass, porcelain or Mother-of-Pearl buttons. With or without collar.
$135.00
Cotton Flannel Drawers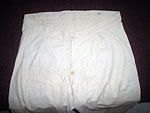 Cotton flannel drawers in white, off white, red or dark blue flannel (based on what we have on hand). Available in sizes 32-50.
$65.00
Belts & Suspenders

2" Roller Buckle Belt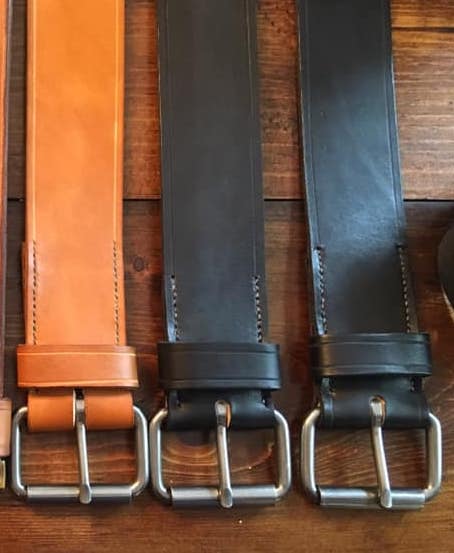 "2" Roller Buckle Belt.Constructed Of Oak Tanned Leather. Choose Your Belt Width Based On The Function Of The Belt. Wider Width Belts Work Well For Holding Heavy Gear In Place. Contact me for proper sizing. Provided by Snake Island Leather Co.
$55.00
Elasticized Suspenders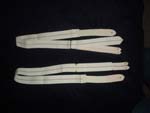 Where comfort meets authenticity: cotton cloth suspenders with cotton elastic back tabs.
$55.00
Poor Boy Suspenders
Photos coming soon
These are probably the most common style and least represented. Simple cotton straps with buttonholes at the ends. Ours are currently made from blue and white pillow ticking to ensure strength. All the buttonholes are hand-worked. They come in sizes 36-39 (a measurement from the front button to the back over the shoulder. Let us know if you need them longer.
$20.00